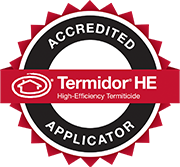 Customer Reviews
What our customers had to say
Safeguard Pest Control
Pest Control & Termite Specialists
Safeguard Pest Control have been leading providers of pest control solutions on the Sunshine Coast since 1989. Work in a variety of settings including residential, commercial, industrial, body corporate, hospitals and schools, our services are safe and ensures there is no disruption to your home or workplace.
Our Residential Pest Control Services
the Safeguard Pest Control complete protection service means you can relax knowing that your home, workplace and family are safe.
Checkout our Treatment Process Videos Below
Learn how our team works
Sunshine Coast's Best Pest Control Company
voted Sunshine Coast's best termite & pest control company!
Pest Control Pricing
At Safeguard Pest Control. We offer a range of different services to suit all of your pest control needs. The total price of the service will depend on the pest control service you require, the size of the area that requires the treatment and how many times you need to undertake the treatment.
from
$
150
/ per property
Coverage for cockroaches, ants, spiders and silverfish.
Internal & external treated Wall cavities treated including cracks and crevices
Roof void/subfloor treated
Kitchens bathrooms' cupboards (sensitive areas) treated
Treatments are to all accessible areas of your property
Inspections conducted by skilled and fully licensed professionals
Building Interior
Building exterior
Roof void/subfloor
Gardens and landscaping timbers or retaining walls
Our visual termite inspection covers all accessible areas of your property.
from
$
194
/ per property
Cockroaches, ants, spiders and silverfish + Rodents (Mice & Rats)
Internal & external treated
Wall cavities treated including cracks and crevices
Roof void/subfloor treated
Kitchens bathrooms' cupboards (sensitive areas) treated
Treatments are to all accessible areas of your property